Best Tennis Shoes
Best Tennis Shoes
What kind of court will you play on?
Clay Court
Trainers suitable for playing on clay generally have the following characteristics:

- A good grip
- Sustainable sides
- A well-designed outer sole
- Lateral support
- A solid bottom
- Large grooves

It is important that tennis shoes for clay courts offer a good grip because the court itself does not. In addition, it is critical that clay is not held in the profile of the sole. The sides of the shoe are made extra durable because on this type of court shoes wear out faster.

Via the link below you will find shoes that are suitable for playing on a clay tennis court.

Hard Court
A hard court is a fairly neutral surface which is suitable for both fast and powerful players. This type of court requires a lot of your tennis shoes. Stability, cushioning and resilience are of great importance. The shoes that are suitable for this type of court have the following characteristics:

- Solid top and sole
- Excellent cushioning and resilience

The sole that is ideal for hard courts is a wear-sole with a combination of a studded profile, and a herringbone profile. During rainy days, this sole prevents slipping.

Via the link below you will find shoes that are suitable for playing on a hard court.



Artificial Turf
A tennis court made of synthetic turf is particularly suited to serve-and-volley players. This is because the speed of the ball on this surface is well maintained. It is important that players who play on this type of court use a trainer with a flexible top, so the foot is not pinched when you move toward the ball. Furthermore, the shoe must have the following characteristics:

- A good grip
- An outer sole with small studs
- An outer sole that cannot damage the court surface

A good grip is of great importance as artificial grass can be very slippery. A tennis shoe with a hard rubber sole with studs makes for a better grip.

Via the link below you will find shoes that are suitable for playing on an artificial grass tennis court.

Carpet Court
Playing on a tennis court made of carpet can be unforgiving for your feet. A tennis shoe that is suitable for this type of court is a must! The following properties are important:

- A solid outer sole
- Cushioning and resilience
- A solid top
- A flat profile

Courts that have a surface made of carpet often have a rough job. For playing on carpet a sneaker must have a smooth outer sole with a flat or no profile.

Via the link below you will find shoes that are suitable for playing on a carpet court.



Omni Court
Omni tennis shoes are suitable to wear on any outdoor tennis court, such as a smash court, artificial turf or a clay court. In other words, both turf and clay are suitable. This type of tennis shoe should have the following characteristics:

- A good grip
- Flat outer sole
- Flexible top
- An outer sole with small studs
- Large grooves

The flexible upper of this shoe ensures that your feet are not pinched while playing and it reduces the chance of injury.

Via the link below you will find the shoes that are suitable for playing on an Omni tennis court.

Smash Court
A smash court tennis court provides a good grip and has an advantage for the tennis player that it can easily slide and turn. The features that a smash court sneaker must have are:

- A good grip
- Well designed outer sole
- Durable sides
- Lateral support

A smash court is the most accessible type of tennis court, which makes many tennis shoes suitable for use in this field.

Via the link below you will find shoes suitable for playing on a smash court tennis court.



Key Features
Stability
A good tennis shoe provides stability and ensures that the feet are not tilted too much outward (supination) or inward (pronation). Sufficient stability is also important to prevent ankle injuries.

There are four places where a tennis shoe can provide stability to, including the heel shell, the above work, the lacing system and the shoe height. To test whether the heel of a shoe provides enough stability, it can be pressed with the thumb. A good heel cap can be hardly pressed and the heel should fit snugly. The lacing system can be tested on the basis of the number of eyelets. A minimum of five eyelets per side for this is a good indication. The more eyelets, the better fixation of the instep. Have a high arch or a low arch? Or do you suffer from chronic foot problems? Opt for a sneaker with double lacing. This allows the shoe to loosen or tighten as required.
Stiffness
The stiffness of the tennis shoe is also very crucial while playing. A tennis shoe should not be too rigid, as this can cause problems for the toes, knees and ankles. A sneaker on the other hand should not be too smooth, as this can cause discomfort to the instep of your foot.

You can test whether a sneaker has the right stiffness by holding the heel of the shoe with one and with the other hand push the toes of the shoe firmly upward. The shoe should bend at the ball. If it bends around the middle of the food foot, then the shoe does not have a proper hardness.
Shock Absorption and Cushioning
A well prepared tennis player will always choose a shoe with excellent shock absorption and cushioning. When a shoe can absorb well from landing a jump, then the chance of injury is in fact reduced. As previously mentioned, shoes with good shock absorption are especially important when playing on hard courts and carpet courts.

A tennis shoe has a good shock absorption when it is both able to absorb landings on the heel, the ball of the foot, as well as on the inner and outer side of the foot.
Fit and Style
While playing tennis you obviously do not want to suffer from pinched feet or too much space in your shoe. A comfortable sneaker is therefore a must! There are some guidelines that will help in selecting a tennis shoe with the right fit and size.

Test whether the shoes are the correct length by measuring how much free space you have when standing on your toes. There is supposed to be about 5 millimetres. We suggest that you adjust the shoes at the end of the day. At this time, the feet are in fact thicker. While wearing tennis socks adjust both shoes for any difference in foot size. When your foot does not slide against the shoe then you can be assured that you have a well-fitting shoe. If your foot still moves then the shoe is probably too large or too small.
Price Ranges
Budget £0 - £75
For people who play tennis only sporadically, we have put together some cheaper choices of tennis shoes. These shoes are good quality and are also economically priced! You can find these sneakers on the button below.


Economic choice £75 - £100
If you are a regular on the tennis court you will require tennis shoes with a good price-performance ratio that provide the support you need during a game. However, you do not need the best of the best and prefer not to pay top dollar for a tennis shoe. Take a look at our range of affordable tennis shoes.

High End £100 +
We have a number of high quality tennis shoes for the real avid tennis player. These sneakers are made from the best materials, have sturdy soles and have a nice design. Take a look at these high end shoes via the button below.


Popular tennis shoe brands
Adidas Tennis Shoes
Adidas is one of the most well known sporting brands in the world, and their range of tennis shoes will make the perfect addition to your tennis wardrobe. The Adidas Barricade and Adidas Adizero models will help you get the best out of your performance.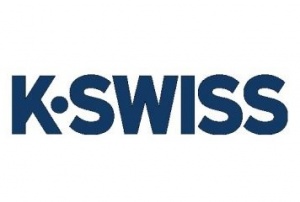 K-Swiss
K-Swiss Premium Sports is a manufacturer of tennis, lifestyle, running-training and free-running footwear. The K-Swiss style has been present for more than 40 years on the court. K-Swiss owes the popularity of its products to their modern design and high quality.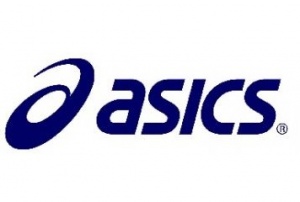 Asics
Japan's Asics believes that a good lifestyle can contribute to a happy life. The products of this brand are also designed with the idea to contribute a bit to your happiness. The brand's products are made from the finest materials and feature innovative designs.

A selection from our range: