Best Tennis Bag
Best Tennis Bag
1. How many tennis rackets will you take with you?
Do you usually only take one racket to competitions or training? Then a tennis backpack is a good choice as it wears easily and is simpler to store than the tennis bag with shoulder strap.
Do you often take several rackets to the tennis court? Then a tennis bag with a shoulder strap is a better option. These types of tennis bags are available in various sizes ranging for 3, 6, 9 or 12 rackets.

Perhaps you are wondering, who needs a bag for 6, 9 or 12 rackets? Remember that tennis bags are not only intended to store rackets. The number of rackets that you can put in a bag is usually the number of compartments a tennis bag has. For example, a tennis bag that can store 6 rackets often has two separate compartments for clothes and tennis rackets. The average tennis player will surely have 2 rackets and assuming a bag size of 3 rackets is often not enough.
Tennis Bags for 3 Rackets


Tennis Bags for 6 Rackets


Tennis Bags for 9 Rackets


Tennis Bags for 12 Rackets

2. Do you need space for clothes?
If you plan to also take clothes for showering after the game then you will probably not have enough space with a 3 racket bag. You will need an extra compartment to carry the necessary clothes therefore we recommend a 6 racket bag. If you want to bring more stuff besides clothing such as a drinking bottle, balls and maybe an extra pair of shoes, then you will perhaps require a 9 racket bag.
What options are there?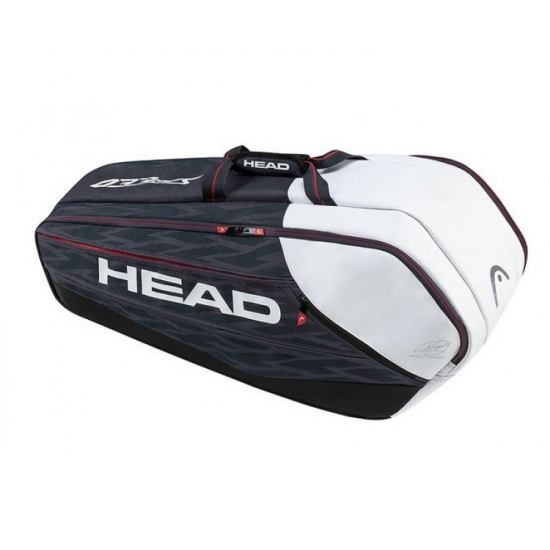 Do you need a bag with a thermal layer?
Today tennis players have the option to purchase a tennis bag that has a compartment that is equipped with a thermal layer. What are the benefits of this? It ensures that your drink for instance is not quickly warmed in the sun. Furthermore, it also ensures that the canopy of your tennis racket is better looked after. For example, at high temperatures your racket strings tension and stiffness may be altered. To prevent this, you can purchase a bag with a thermal compartment.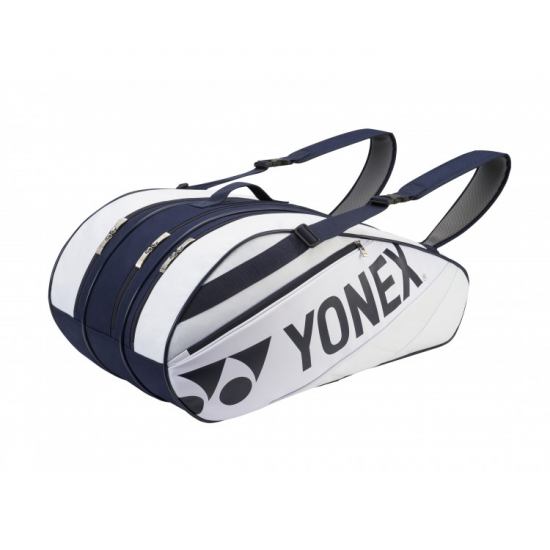 Double or single shoulder strap?
Do you need a tennis bag that has a double or a single shoulder strap? A single shoulder strap is more common in a 3 or 6 racket bag and a double shoulder strap is often on a 9 or 12 racket bag. The advantage of a double shoulder strap is that you can wear your tennis bag on your back. Additionally, this type of tennis bag also has a carrying handle.
4. How much do you want to spend?
Budget £0 - £50
For people who are looking for a smaller tennis bag or who expect to only use the tennis bag periodically, we have selected a number of cheaper options. These tennis bags are often suitable to store 2, 3 or up to 6 rackets.

Economic choice £50 - £100
Are you looking for a good quality tennis bag but would rather not pay the top price? Take a look at our range of tennis bags from £50 - £100. This range includes tennis bags that are suitable for 3, 6, 9 or 12 rackets.

High End - Over £100
You only want the best of the best. You are a true lover of tennis and will also make extensive use of a tennis bag. Take a look at our range of high end tennis bags which are suitable for 3, 9, 12, or even 15 rackets.

5. Pick the bag that suits you best!