Prince Brand
Prince Brand
Prince Tennis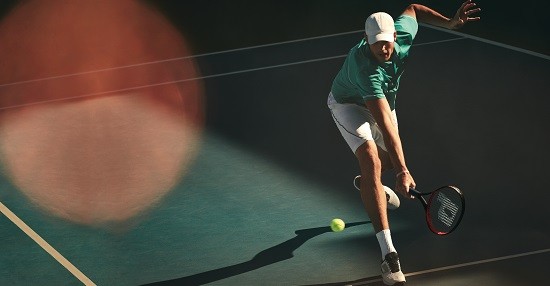 Prince is an American company founded in Georgia in 1970. Prince began producing tennis ball machines but soon expanded into a high quality brand that has since become highly popular with tennis players all over the world. Prince is the trendsetter in innovation and production when it comes to tennis. This is clear to see in the many technologies that the brand pioneered themselves, such as the Oversize or Longbody technologies.

Innovation is very important to the Prince design process. Thanks to their years of experience, the company is always putting high quality products on the market. These products help you to perform at your best on court and offer precisely the amount of comfort you need to play to the best of your abilities.

In Prince's assortment you will find great tennis rackets, racket dampeners, tennis bags, tennis strings, and racket grips. These products are made to be very high quality and ensure maximum comfort during your tennis matches. Since the brand's formation in 1970, Prince has continued improving and innovating to offer the best products possible. This has led to them becoming a favourite among various famous tennis players, such as Raven Klaasen and Alejandro Gonzalez.

Prince Tennis Rackets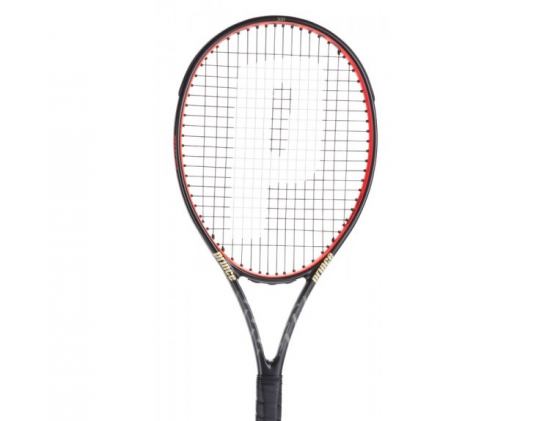 Prince Beast
This beautiful tennis racket series is perfect for younger tennis players or for tennis players who suffer from arm complaints. These rackets come in different weights, but are generally very lightweight. The Beast series consists of rackets that are equipped with the best technologies, for example the O3 technology. As well as this, the Beast rackets are very stable, which ensures that you can put a lot of power into each shot while still maintaining control of the racket's movements. This stability is due to the TeXtreme technologie used. This series offers a lot of comfort but also ensures a good level of power and control.

Prince Premier
The tennis rackets from Prince's Premier series are made for ease, power, and comfort. These rackets are also ideal for tennis players with a short swing. Prince Premier rackets also have a larger head size, which ensures a much bigger 'sweet spot' than normal. A larger sweet spot makes it easier to hit the ball in the right place. Thanks to Prince's O3 technology, which is used in all Prince Premier rackets, you can ensure a lot of speed with quite little power.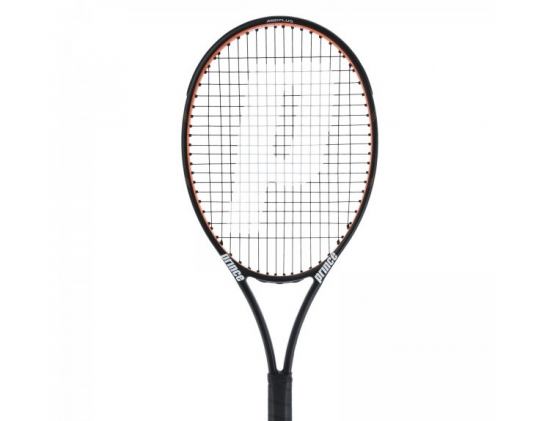 Prince Tour
Are you looking to really up your tennis game? Then you should have a look at Prince's Tour tennis racket collection. The rackets from the Prince Tour range are developed for tennis players who play at a higher level. These rackets offer unrivalled stability and a long, fast swing. These rackets can be manoeuvred very easily due to the handle-weight balance point. This racket series also ensures for plenty of power behind each swing and ensures great speeds.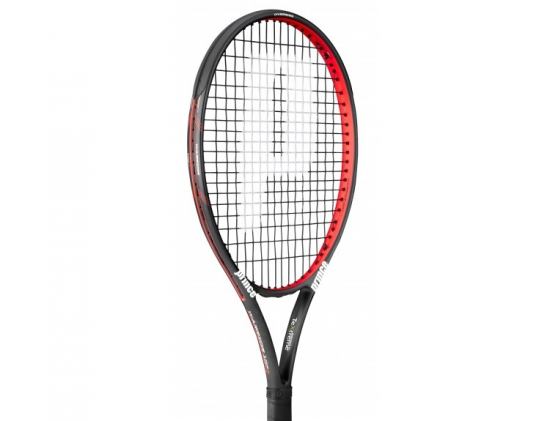 Prince Warrior
Are you more of a baseline player? Then the Prince Warrior tennis collection is perhaps the best series for you. These rackets ensure a lot of power and spin. Prince Warrior tennis rackets have an averagely sized 'sweet spot', which means that you have an optimal balance between control and power, so you can place your shots well without compromising speed. Prince Warrior rackets are equipped with the brand's TeXtreme technology, ensuring optimal stability. This series comes highly recommended.

Prince Accessories
Tennis is a fun and popular sport, but it is also a very intense and demanding sport. That's why it's important that you take good care of your racket and other equipment. Your tennis racket has to endure a lot during a tennis match, so it's important that they are well cared for in order to maintain their high quality.

In Prince's assortment, you will find, alongside their rackets, tennis strings. Using the right strings for your racket is very important. Here at Tennisplanet, we offer five different Prince tennis strings for you to choose from. You will also find a collection of handy tennis bags for safely transporting your gear, racket dampeners, and racket grips. The grips ensure that you maintain optimal grip of the racket to prevent slipping from sweat, for example. These grips also ensure optimal comfort and are very durable.

Another excellent accessory in the Prince assortment is the Silencer racket dampener. This dampener is ideal for an intense game of tennis and ensures that any shocks or vibrations from the impact between racket and tennis ball are absorbed. This ensures optimal comfort while playing, and can also help to prevent injuries.

All of these accessories ensure that you can optimally enjoy your training session or matches. Because the accessories offer such a high level of comfort and stability, you can really up your game and improve your performance on court, because you can prevent any hindrances caused by discomfort or distraction.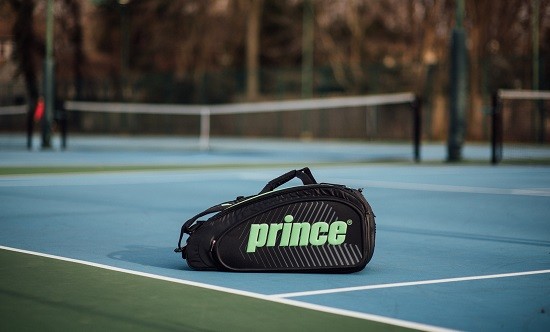 A selection from our Prince collection: